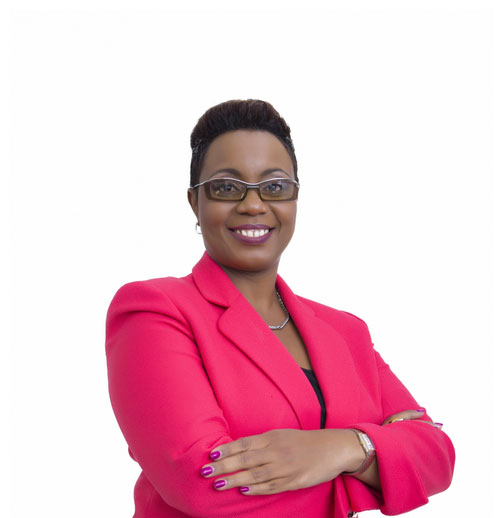 Sagicor General's new Vice President Tracey Knight-Lloyd outlines the importance placed on her new role…
Appointing a Senior Executive specifically focused on enhancing the customer experience is a strong statement by Sagicor. Is this a shift in the company's strategy going forward and if so, why has it been established?
Thanks for offering Sagicor General this opportunity to discuss our new and exciting journey.
At Sagicor General customer service has always been a critical part of our operations and over the years we have worked tirelessly to ensure that our customers across the region, both individual and corporate, enjoy the highest level of customer service. We do acknowledge, however, that focusing on the area of customer experience as opposed to merely customer service, presents a paradigm shift for the organisation.
Customer experience as we are defining it, is way more than customer service ever was.  A customer-focused organisation is one which places the customer at the core of all of its strategic decisions and that's what we are aiming to do at Sagicor General. 
Within Sagicor General, customer experience will not be merely seen as a department, it will drive every fundamental decision the organisation makes. 
The question we will continue to ask ourselves will be –"How will this benefit our customers?"
Is customer experience concerned only with complaints?
Customer experience has evolved way further than complaints management and queries.
Customer experience in today's world tracks the customers' journey throughout the organisation. It is concerned with ensuring that every single customer interaction is well executed and adheres to the customer experience guidelines, which have been established. In effect, every interaction a customer has within Sagicor General will be defined and certain expectations established. 

Specifically what are you going to introduce to create this new customer experience?
We have several exciting initiatives planned, which all focus on the internal and external customer experience. I certainly would reiterate that our guiding principles continue to be espoused in one of our brand values, which state "people, not products, make us successful". With this in mind, we will be focusing very closely on meeting customer needs and exceeding their expectations. 
 The voice of the customer will guide all of our interactions. We will be placing greater emphasis on customer feedback and this will be critical in the development of our customer experience strategy.
 So watch us closely! 

Creating a change of culture or emphasis within an established insurance giant like Sagicor General is a significant undertaking.  On a personal level you have a strong marketing background, how have staff responded to the new approach to customer experience?
Our customer experience vision is being lead by our CEO David Alleyne. Quite often, management and senior level support for customer experience is not as embracing as it should be. Fortunately, that isn't the case at Sagicor General as our staff at all levels has readily embraced our intensified focus on customer experience. We are already known for offering good customer service. At this juncture, we have embraced customer experience because we know it is an opportunity for the future. We are moving from good to great!
Sagicor General is a big player across the region. Will you be taking this focus on a new customer experience to your other offices?
Certainly, Sagicor General operates in Trinidad, Antigua, Dominica, St. Lucia and St. Vincent and we remain committed to the region. These initiatives will be implemented across all of our operations.
In 12 months time how will you monitor your success?
Simply put, we will be measuring our success one satisfied customer at a time!
BIO 
Tracey Knight-Lloyd, BA, Msc is the Vice President of Customer Experience. A former journalist, she has over ten years experience in the life insurance industry and over fifteen years marketing experience. Ms. Knight-Lloyd's mandate is primarily to ensure that consistently high levels of customer service are delivered to all of Sagicor General's clients, including direct customers, brokers and advisors.  In addition to service delivery, this role is also primarily concerned with monitoring customer feedback, evaluation of such and ensuring all customer needs are met. She is s currently responsible for customer experience across the Sagicor General operations in Barbados, Trinidad and Tobago, St. Vincent, Dominica, Antigua and St. Lucia.
Ms. Knight-Lloyd is a member of the Rotary Club of Barbados and has a special interest in increasing autism awareness.
She can be contacted by email at tracey_lloyd@sagicorgeneral.com